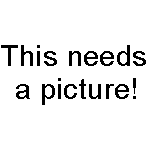 Name:Torture Tree
Hits*:???
Behavior:Creates Frogurts, and spawns ghost projectiles when dead
Habitat:Terror Glade*
Recolored?:Yellow Terror Tree
Miscellaneous Info:(* = Only available on Remix Mode)
(*on Normal difficulty without Firepower upgrades) They are like terror trees, but the fire is yellow, and it spawns Forgurts
Ad blocker interference detected!
Wikia is a free-to-use site that makes money from advertising. We have a modified experience for viewers using ad blockers

Wikia is not accessible if you've made further modifications. Remove the custom ad blocker rule(s) and the page will load as expected.