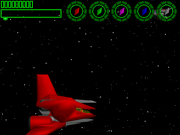 SpaceBoy is an abandoned game which was created by Mike Hommel of Hamumu. The exact date is uncertain but it' s somewhere around 2001-2003. The plot of the game along with Mike Hommel's inspiration for creating this game is still unknown, even today. The game still remains a mystery.
Mike Hommel tried reviving it a few times but it just ended up as another abandoned project. (Sol Hunt)
If anybody wants to get a little piece of Hamumu History here is the download link for the game: http://hamumu.com/goods/sboydemo.EXE
Ad blocker interference detected!
Wikia is a free-to-use site that makes money from advertising. We have a modified experience for viewers using ad blockers

Wikia is not accessible if you've made further modifications. Remove the custom ad blocker rule(s) and the page will load as expected.