Pumpkinia is a fictional world in Mike Hommel's old 1992 game "SPISPOPD". This place is the homeworld of the pumpkins.
PLACES ON PUMPKINIA
Edit
SPISPOPD
SPACEY TECHNO WORLD
THE ICE CAVERNS
HAPPY FOREST LAND
FUNKY WIERD VILLE
HELL WORLD
Each world or place if you prefer to call it that,has it's own theme music.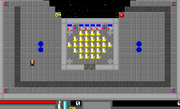 All the music in the game was created by Burnt A. Christian. 
Mike Hommel's Old Site: http://www.latexnet.org/jamul/jamulhome.html
More About Burnt A. Christian: http://www.latexnet.org/~burnt/
The Latex Hut: http://www.latexnet.org/frameMain.html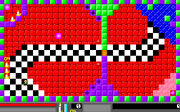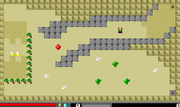 Ad blocker interference detected!
Wikia is a free-to-use site that makes money from advertising. We have a modified experience for viewers using ad blockers

Wikia is not accessible if you've made further modifications. Remove the custom ad blocker rule(s) and the page will load as expected.